Orthodontics
If you have malaligned, uneven, prominent or crooked teeth you should consider orthodontic treatment. Orthodontics provide patients with different choices in their treatments such as fixed appliances or aligners, the 'invisible' brace option for discreet teeth straightening. 
After our treatment you will have that pearly white, straight smile you have always wanted.
Our orthodontic treatment are available for both teens and adults.
We provide a free consultation. 
Our team are highly trained and extremely experienced in this field, having treated hundreds of Orthodontic patients.
Our Dental Care Tips
Schedule regular dental checkups
Proper brushing, flossing & rinsing
Regular professional cleanings
Limit sugary & acidic foods
Drink water after meals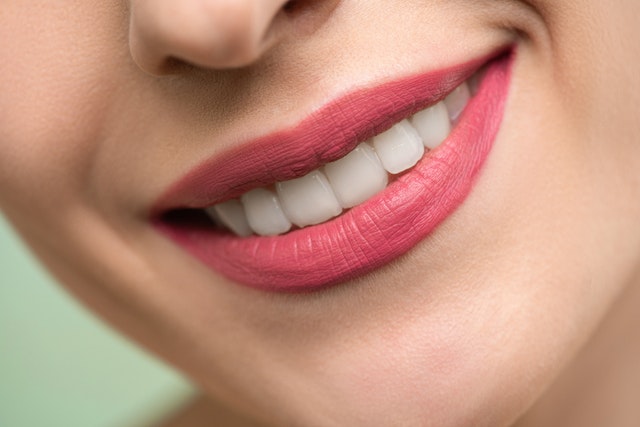 State-of-the-art 3D Cone Beam Computerised Tomography (CBCT) Scanner
In keeping with our progressive ethos, Blue Poppy Dentistry and Orthodontics has invested in a state-of-the-art 3D Cone Beam Computerised Tomography (CBCT) scanner which includes an Orthopantomogram (OPG) and a Lateral Cephalograph (LC).
This will allow our team to gain all-important information necessary for accuracy in implant placement; root canal treatment; tooth position in orthodontics and with pathology diagnosis and anatomy recognition.
Gain accuracy in implant placement
Latest innovative Technologies
Tooth position in orthodontics & pathology diagnosis & regcogntion.
Orthodontics
Orthodontics is a field of dentistry that involves correcting irregularities of the teeth and jaws. In other words, it's all about straightening up those crooked teeth and misaligned bites. The aim is to create a healthier mouth and a beautiful, confident smile!
Dental Implants
Dental implants are titanium fixtures, placed into the jaw, that permanently replace one or more missing teeth, or act as an anchor for crowns, bridges or dentures. As a result, dental implants fuse to your jawbone and therefore they provide a stable support for an artificial tooth, unlike with dentures.
I would like to congratulate Siobhan on having a first class Dentistry Practice in Donegal Town. My wife while out eating her lunch broke a crown at the front of her mouth. She phoned Blue Poppy right away & within two hours Siobhan and her team had the problem sorted. Its at times like this that we really appreciate such a fantastic service. We will certainly be recommending your Dental Practice.
My daughter & I recently attented Blue Poppy Dentistry. Our patient experience was exceptional. From the aura of the scented candles as you climb the stairs, to the very warm & welcoming greetings from Pauline at reception. I felt relaxed. Coming from an era of the dreaded 'School Dentist', I had a certain apprehension of what was to come, however with Siobhan you not only get a competent Dentist and Orthodontist, but you also get a very caring, sensitive, and gentle person.
I can't recommend highly enough the experience of visiting the Blue Poppy Dental Practice. The level of care is second to none. With regards to my family's dental health, it is the best decision we have made to become clients of the practice.
Your expertise and caring nature for patients meant a lot to my mother and she is so happy with the results. I am now pleased to be a patient of the Blue Poppy Dentistry & it's rare that a dentist is so good that you actually start falling asleep during treatment as I did! I've no hesitation recommending Blue Poppy dental practice to anybody who needs dental treatment.