What are dental implants?
A dental implant is a titanium post (like a tooth root) that is surgically positioned into the jawbone beneath the gum line that allows your dentist to mount replacement teeth or a bridge into that area. An implant doesn't come loose like a denture can. Dental implants also benefit general oral health because they do not have to be anchored to other teeth, like bridges.
Should I get implants?
Are dental implants for you?
The dental implant procedure allows dentists to provide you with a fixed prosthesis to replace a lost tooth. In the past this was an issue that could only be resolved by using a removable, partial denture. Replacing a missed tooth with an implant restores greater functionality and improved stability. The advantages are not just physical in nature though, thanks to the more natural looking aesthetic you will feel a positive psychological impact and increased confidence. The combined effect of these two areas makes for an altogether better quality of life for an implant patient.
What are the advantages of dental implants?
Implants provide a secure, durable and reliable tooth replacement option. In existence for more than 30 years and used all over the world, dental implants provide a sophisticated replacement solution for both fixed and removable appliances.
Patients benefit from a broad range of artificial tooth replacement options that can be securely supported by dental implants. Implants prevent bone resorption or shrinkage that occurs when teeth are lost. By supporting artificial tooth structure and strengthening existing teeth and bones, dental implants preserve oral health and facial expression.
Fixed or removable false teeth?
Fixed artificial teeth are securely anchored to one or more dental implants. Teeth restoration examples include dental crowns and bridges. Dental crowns are fixed to dental implants with screws, similar to how a natural tooth is attached to a tooth root. When consecutive teeth are missing, an artificial tooth replacement bridge is linked and securely inserted with screws into one or more dental implants.
Removable replacement teeth include dentures, which may be securely anchored to one or more dental implants. Using dental implants as an anchor provides greater stability for dentures, preventing slippage and movement in the mouth. Patients receive added benefits because implant-retained dentures are much like natural teeth, allowing for normal oral function.
For individuals who experience gagging or soreness from dentures, a full-jaw bridge may be a more comfortable solution. Full-jaw bridges are securely screwed into four or more dental implants providing greater comfort, stability and retention.
When are dental implants required?
People with loose or missing teeth may be suitable candidates for implant treatment. Those with ill-fitting dentures may also benefit from dental implant-supports for artificial teeth. Dental implant treatment is provided to patients with healthy gum tissue and adequate jawbone capacity to support dental implant posts.
We work closely with implant specialist, Dr. Jamie Maguire. Who assesses patient gum health and bone structure for dental implant suitability. Should the existing jawbone be too narrow or weak, bone-grafting procedures may be needed to initially build up jaw volume to a sufficient capacity to house the dental implant(s).
If the jawbone is too close to the sinus cavity, a sinus lift procedure may need to be performed to provide space for implant insertion. Where there is too high a risk of nerve damage, dental implants may not be a suitable option for some patients.
How successful are dental implants?
Dental implants are an increasingly popular teeth replacement treatment of choice. Advanced implantology technology and techniques initially used in clinical trials contributes to a proven dental implant success rate of more than 95 percent.
How long do dental implants last?
Clinical trials dating back approximately 35 years indicate that dental implants, if properly fitted and maintained, potentially last in excess of 35 years. Research is progressing in the durability of dental implants, with constant improvements in implant technology and techniques.
Are other tooth restoration options available ?
Once the inserted dental implant post has fused with the existing jawbone and healed, the fixture or attachment of a tooth restoration follows. Dentists may first check the health of the implant-bone fusion site and implant position, before making dental impressions. The patient's occlusion – how the upper and lower teeth bite together – is assessed for correct bite function.
Patients may choose from a variety of artificial teeth restoration options, such as crowns, bridges or dentures. These artificial teeth substitutes are easily fixed to dental implants with screws and bonding cement. The dentist explains these dental restoration options and will answer any questions you have about their design or function.
The chosen dental restoration is then custom-made to meet the patient's oral dimensions and needs. After this the dentist fixes or screws the dental restoration to the dental implant for a secure and stable fit. Follow-up appointments are made so the dentist can check proper oral function and health once treatment is complete.
Ongoing dental implant maintenance checks and oral hygiene is necessary to maintain good oral health. This prevents infection and ensures durability of dental implants for lasting success. Dental implants allow patients to enjoy normal oral function, as with natural existing teeth, and preserve facial volume for a beautiful smile.
Our Dental Care Tips
Schedule regular dental checkups
Proper brushing, flossing & rinsing
Regular professional cleanings
Limit sugary & acidic foods
Drink water after meals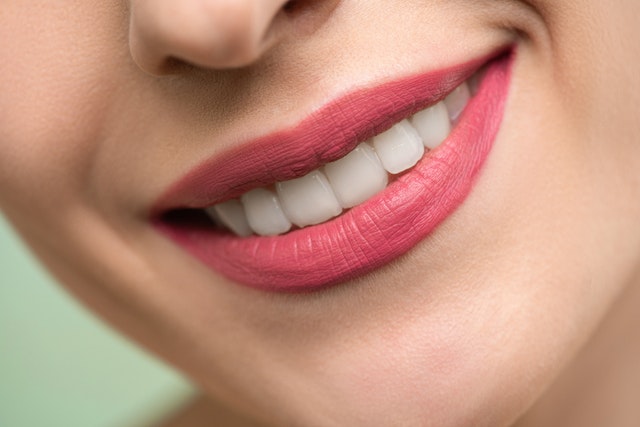 I would like to congratulate Siobhan on having a first class Dentistry Practice in Donegal Town. My wife while out eating her lunch broke a crown at the front of her mouth. She phoned Blue Poppy right away & within two hours Siobhan and her team had the problem sorted. Its at times like this that we really appreciate such a fantastic service. We will certainly be recommending your Dental Practice.
My daughter & I recently attented Blue Poppy Dentistry. Our patient experience was exceptional. From the aura of the scented candles as you climb the stairs, to the very warm & welcoming greetings from Pauline at reception. I felt relaxed. Coming from an era of the dreaded 'School Dentist', I had a certain apprehension of what was to come, however with Siobhan you not only get a competent Dentist and Orthodontist, but you also get a very caring, sensitive, and gentle person.
I can't recommend highly enough the experience of visiting the Blue Poppy Dental Practice. The level of care is second to none. With regards to my family's dental health, it is the best decision we have made to become clients of the practice.
Your expertise and caring nature for patients meant a lot to my mother and she is so happy with the results. I am now pleased to be a patient of the Blue Poppy Dentistry & it's rare that a dentist is so good that you actually start falling asleep during treatment as I did! I've no hesitation recommending Blue Poppy dental practice to anybody who needs dental treatment.