A veneer can be used to treat a range of cosmetic problems such as reshaping or straightening crooked teeth, repairing damaged teeth, masking or whitening stained and discoloured teeth, in addition to closing gaps and filling spaces.
Veneers can be made of porcelain or EMPRESS composite.
Do you…
Want to improve the colour, shape, size of your teeth to make them more attractive?

Have you always wanted to fix that chipped tooth? Remove stains or hide discolourations?

Do you have the desire to close the gap between teeth? Straighten that crooked tooth?
If you answered yes to any of these then an EMPRESS direct composite Veneer is the ideal perfect treatment for you!
Do you want a less costly veneer with no delay, a pleasant procedure that requires less tooth reduction than porcelain veneers, crowns and orthodontic treatment?
EMPRESS direct composite veneers can be completed in a single visit in the dental chair, there is no delay and no lab bills making it more cost effective.
EMPRESS direct veneers provide the offer the highest level of aesthetics in the reproduction of a tooth's natural characteristics.
Its 'true to natural' shades are used to replicate the shape, texture and characteristics of teeth. This lifelike glossy composite veneer system is truly state of the art dentistry.
Our Dental Care Tips
Schedule regular dental checkups
Proper brushing, flossing & rinsing
Regular professional cleanings
Limit sugary & acidic foods
Drink water after meals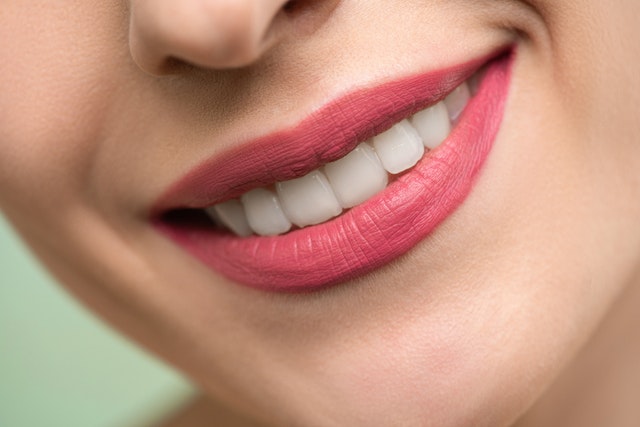 I would like to congratulate Siobhan on having a first class Dentistry Practice in Donegal Town. My wife while out eating her lunch broke a crown at the front of her mouth. She phoned Blue Poppy right away & within two hours Siobhan and her team had the problem sorted. Its at times like this that we really appreciate such a fantastic service. We will certainly be recommending your Dental Practice.
My daughter & I recently attented Blue Poppy Dentistry. Our patient experience was exceptional. From the aura of the scented candles as you climb the stairs, to the very warm & welcoming greetings from Pauline at reception. I felt relaxed. Coming from an era of the dreaded 'School Dentist', I had a certain apprehension of what was to come, however with Siobhan you not only get a competent Dentist and Orthodontist, but you also get a very caring, sensitive, and gentle person.
I can't recommend highly enough the experience of visiting the Blue Poppy Dental Practice. The level of care is second to none. With regards to my family's dental health, it is the best decision we have made to become clients of the practice.
Your expertise and caring nature for patients meant a lot to my mother and she is so happy with the results. I am now pleased to be a patient of the Blue Poppy Dentistry & it's rare that a dentist is so good that you actually start falling asleep during treatment as I did! I've no hesitation recommending Blue Poppy dental practice to anybody who needs dental treatment.